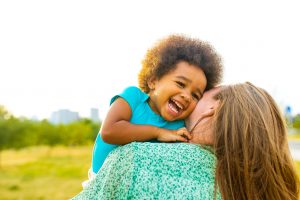 You have probably read or heard us say, "Every child needs a champion. Every champion needs support." That simple tagline is an extension of the deeper beliefs that drive the work of the Coalition every day—and, I hope, the values that you, too, share. Beliefs like:
All parents deserve to be treated with dignity, respect, and compassion.
No one should have to walk their parenting journey alone.
There is strength and resilience in sharing our stories and experiences.
Because of you, we were able to create a new No Matter What Families video this spring that speaks to these fundamental beliefs: Everyone Has a Story.
Foster parents Sarah and Eric have a heart for foster care and approach their role with compassion. In their video, Sarah tells a story about being in court with the birth mom of a child in her care. Being there with her, assuring her that she and Eric would do whatever they could to help this mom bring her daughter home, created a foundation of respect and trust. I hope you take a couple of minutes to hear the full story at https://nomatterwhatfamilies.org/video/everyone-has-a-story/.
We often say that these are videos of hope and inspiration. And we know from research that personal narratives bring the concept of resilience to life for others. Your generous donations have fueled the creation and publication of 30 No Matter What Families videos since the site launched in the summer of 2019. These videos have been viewed over 2,000 times on the No Matter What Families site alone—and even more by followers on our social media networks. Thank you for your belief in our mission, in the power of strengthening resilience through a story, and for supporting champions.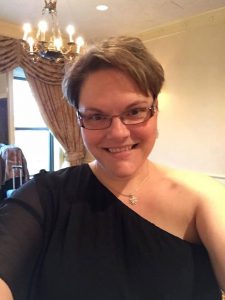 With thanks,
Jenna Czaplewski
Director of Communications