Native American Heritage Month is a time to celebrate the rich histories, diversity, resilience, and proud traditions of American Indian and Alaska Native cultures. This is also an opportunity to educate and reflect on the immense adversities Indigenous peoples have overcome—and the challenges still facing them.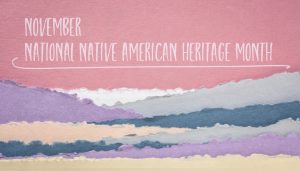 An era of government policies, lasting through the 1970s, that forcibly removed Native children from their families to erase Indigenous culture has devastated generations of Native Americans. Only by acknowledging this history can there be a path toward healing.
We can help support, preserve, and honor Native American families through awareness of legislation such as The Indian Child Welfare Act (ICWA) and the Wisconsin Indian Child Welfare Act (WICWA). These laws are intended to "protect the best interests of Indian children and to promote the stability and security of Indian tribes and families."
For more information on this important legislation, visit the Wisconsin Department of Children and Families website at https://dcf.wisconsin.gov/wicwa.
Recommended Resources
Additional Resources
Training From Champion Classrooms