As I write this note, it is the height of summer. We are just getting into the work of closing the Wisconsin Foster Care and Adoption Resource Center (FCARC) and opening the Wisconsin Family Connections Center. As you may know, a large piece of our work here at the Coalition is done in partnership with the Wisconsin Department of Children and Families. 2023 brought a big change our way with the end of one contract and the start of a new one.
We've spent some time wondering how this might change us. How would we communicate such a large change to those who have come to know us and rely on us as the people behind FCARC? What might this mean for who we are as an organization?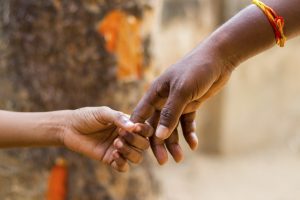 What I have come to realize is that everything has stayed the same about the Coalition. We are—and will continue to be—who we have been since the very beginning: a trusted, caring, knowledgeable, neutral resource. A touchstone for those involved in our child welfare systems of care. An advocate for children, youth, and families. A connector building bridges between what parents, caregivers, and professionals need and what community members and organizations can offer. A partner supported by a generous community, including YOU.
Our core values speak to dedication, generosity, and perseverance, all things that I see in you. Your belief and commitment and, yes, your donations give us the ability to go the extra mile. Thank you for your support and for your generosity. Thank you for giving through us to ensure resources and support for every child, every family, every step of the way.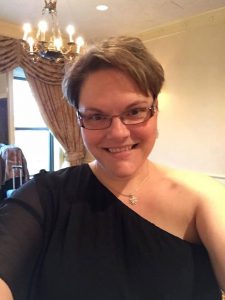 All my best,
Jenna Czaplewski
Director of Communications & Philanthropy