Indigenous Peoples' Day honors the histories, cultures, and perspectives of Indigenous peoples and their ancestors who lived on the land now known as North America. Before the first European explorers arrived, Native Americans existed here for thousands of years. Indigenous Peoples' Day, celebrated annually on the second Monday in October, is on October 9th this year.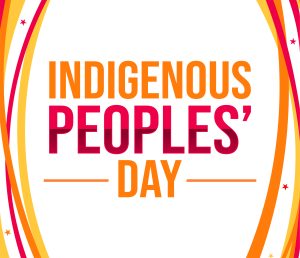 Some states recognize Indigenous Peoples Day via proclamation, while others treat it as an official holiday. South Dakota became the first state to replace Columbus Day with Indigenous Peoples' Day in 1989, officially celebrating it the following year. While Indigenous Peoples' Day is not a federal holiday, it has been recognized by the Biden administration as a "day in honor of our diverse history and the Indigenous peoples who contribute to shaping this Nation."
Mandy Van Heuvelen, cultural interpreter coordinator at the Smithsonian's National Museum of the American Indian, shared her thoughts and reflections regarding Indigenous Peoples' Day:
"It can be a day of reflection of our history in the United States, the role Native people have played in it, the impacts that history has had on native people and communities, and also a day to gain some understanding of the diversity of Indigenous peoples."
At the Coalition, we are honored to collaborate with Wisconsin's Tribal Nations to support children, youth, and families. Together, we created the First Nations Fostering website in 2012 to increase the number of Tribal foster families caring for and supporting Indigenous children and youth across Wisconsin. We look forward to continuing our partnership with Wisconsin Tribal Nations, and we invite you to celebrate Indigenous Peoples' Day with us all. We have included several links below that will direct you to the State of Wisconsin Tribal Nation and National resources.
Recommended Resources
Additional Resources